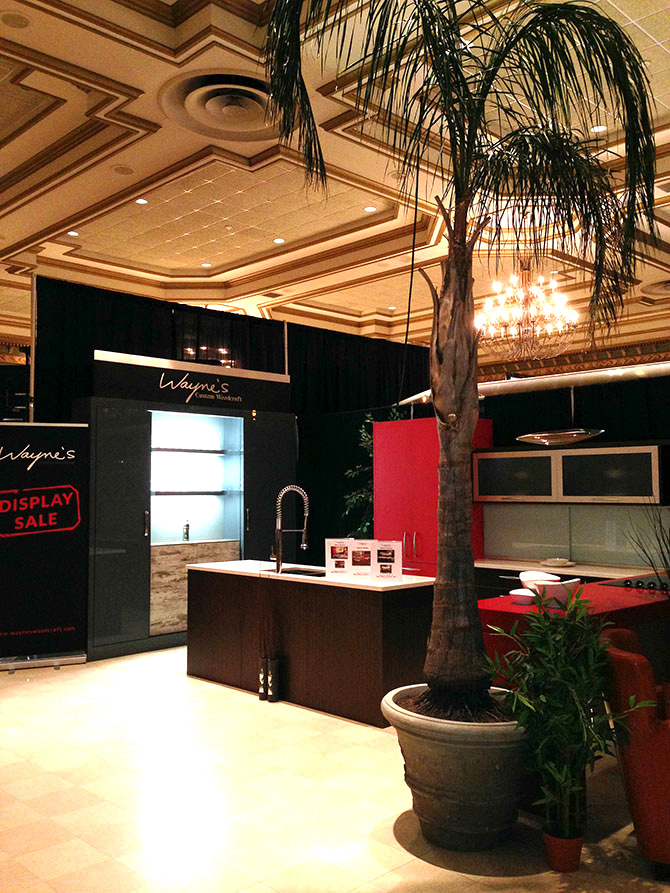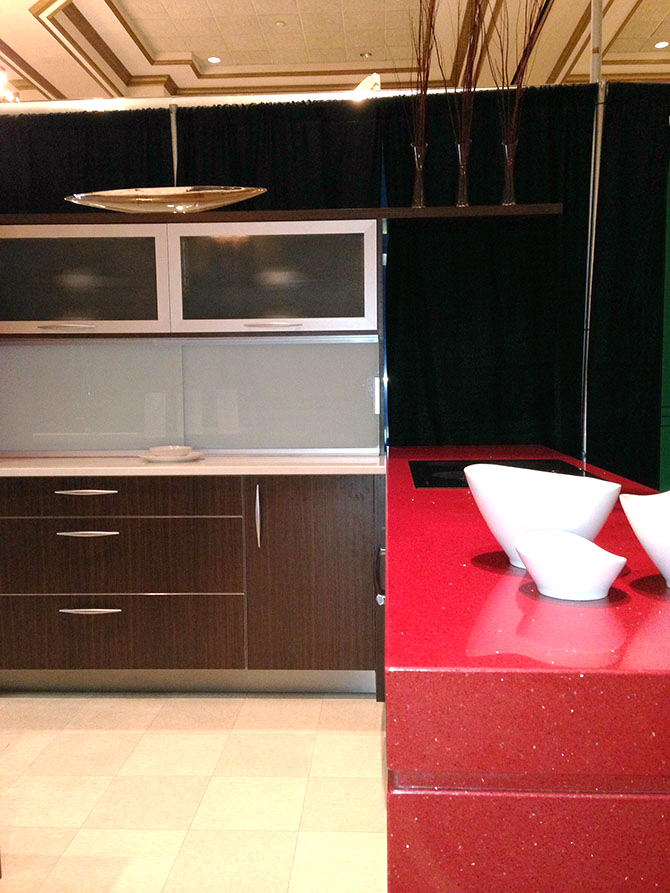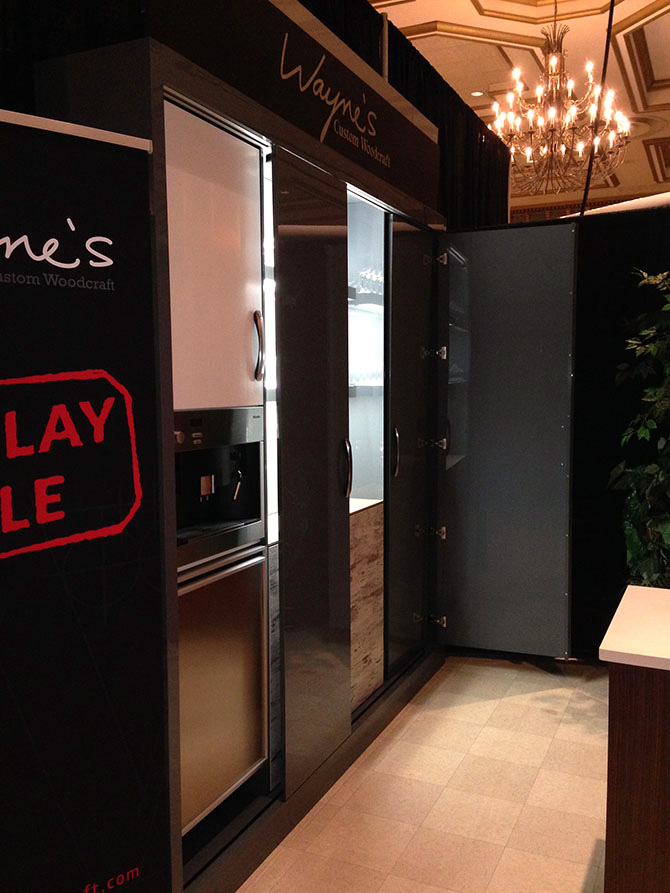 We would like to express our thanks to The Windsor Essex Home Builders' Association for organizing another great home show on February 13th, 14th & 15th, 2015 at the Ciociaro Club!
This year the quality of attendees was very exciting in that we saw a lot of renovation and new construction oriented people and many new young home owners from Windsor and Essex County. Our business has greatly benefited from the first class production, marketing and audience they attract. We had a chance to meet with clients directly to explain our products and design, showing them a display of our work and get them to feel the quality.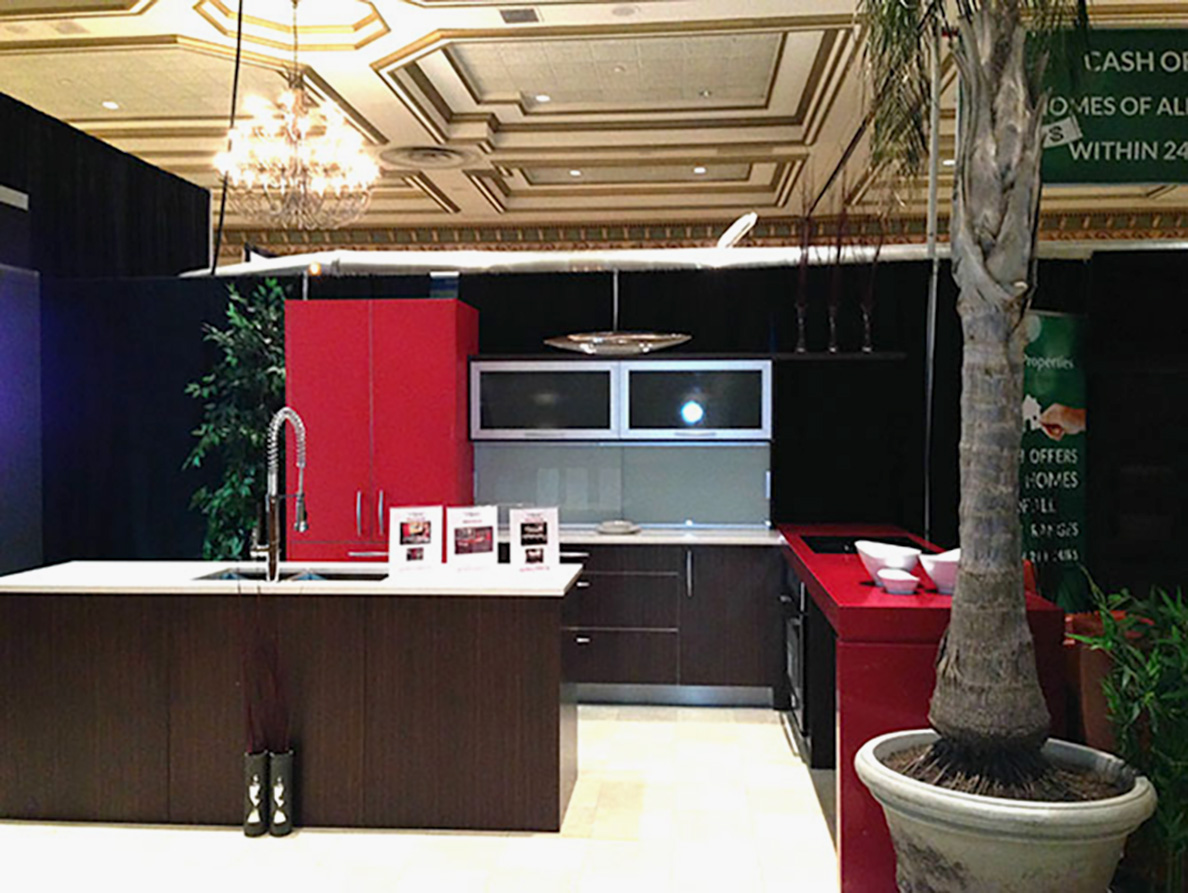 This year we installed a very unique sliding cabinet, designed as a bar with a built-in bar fridge and an espresso maker. Parallel stacking cabinet fronts to be stacked out of sight behind a hinged door or used as visible design elements while stationary. This sliding door hardware system is suitable for multi-door cabinet fronts weighing up to 40 kg (88 lb.) that can be stacked out of sight in a niche or cabinet compartment. When closed, the cabinet front is flush, with uniform gaps between panels if desired, even in combination with hinged doors on upper and lower cabinets.
Please see the images we have taken at our showroom.
We also would like to thank for all visitors and friends and family to come out and see what's new at Wayne's Custom Woodcraft!