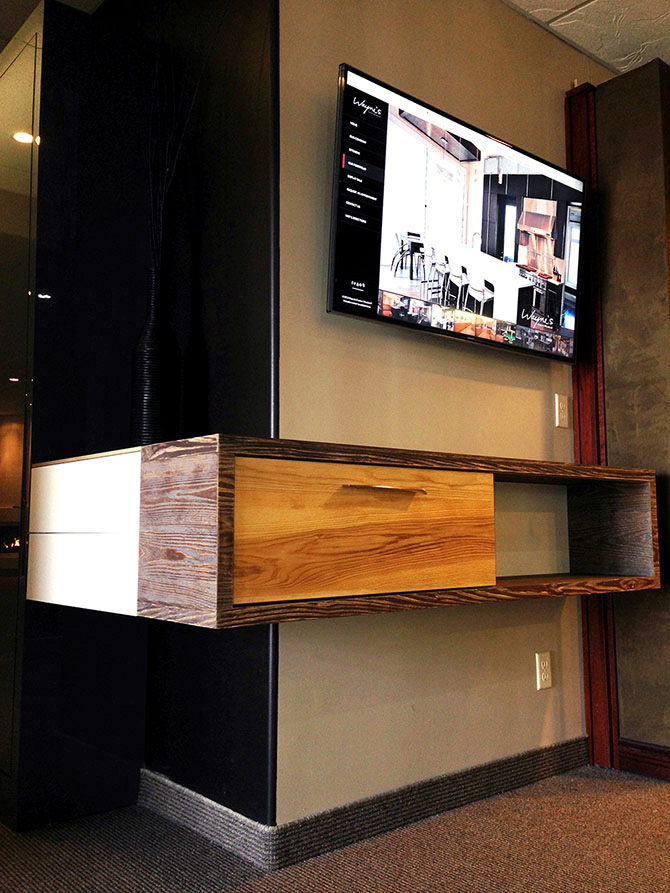 We are so excited to announce that our showroom in The Home Gallery has a beautiful and brand new Coffee/Media Center cabinet display.
It is the perfect addition to any:
kitchen, as a pantry or media center
living room, as an entertainment/bar unit
walk-in closet
or business looking to expand on their company/client hands on interaction.
It allows a friendly and direct visual exchange of ideas in high definition of a SMART TV, while maintaining a relaxed and personable atmosphere between business and client!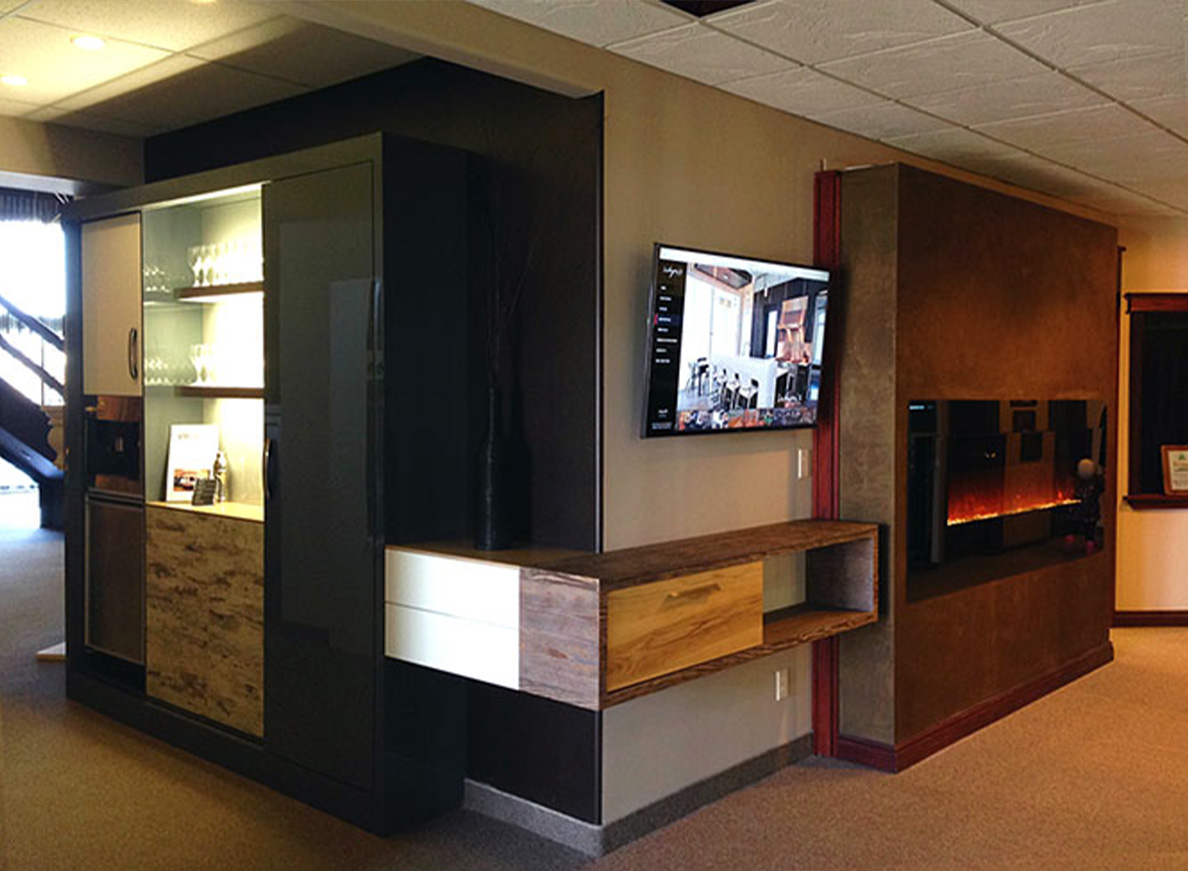 We invite you to come in and check out our meticulously designed and professionally installed new unit.
For more information and to see this unit up close, we invite you stop by Wayne's Custom Woodcraft!
Bring your smartphone and interact with our Coffee/Media Center!